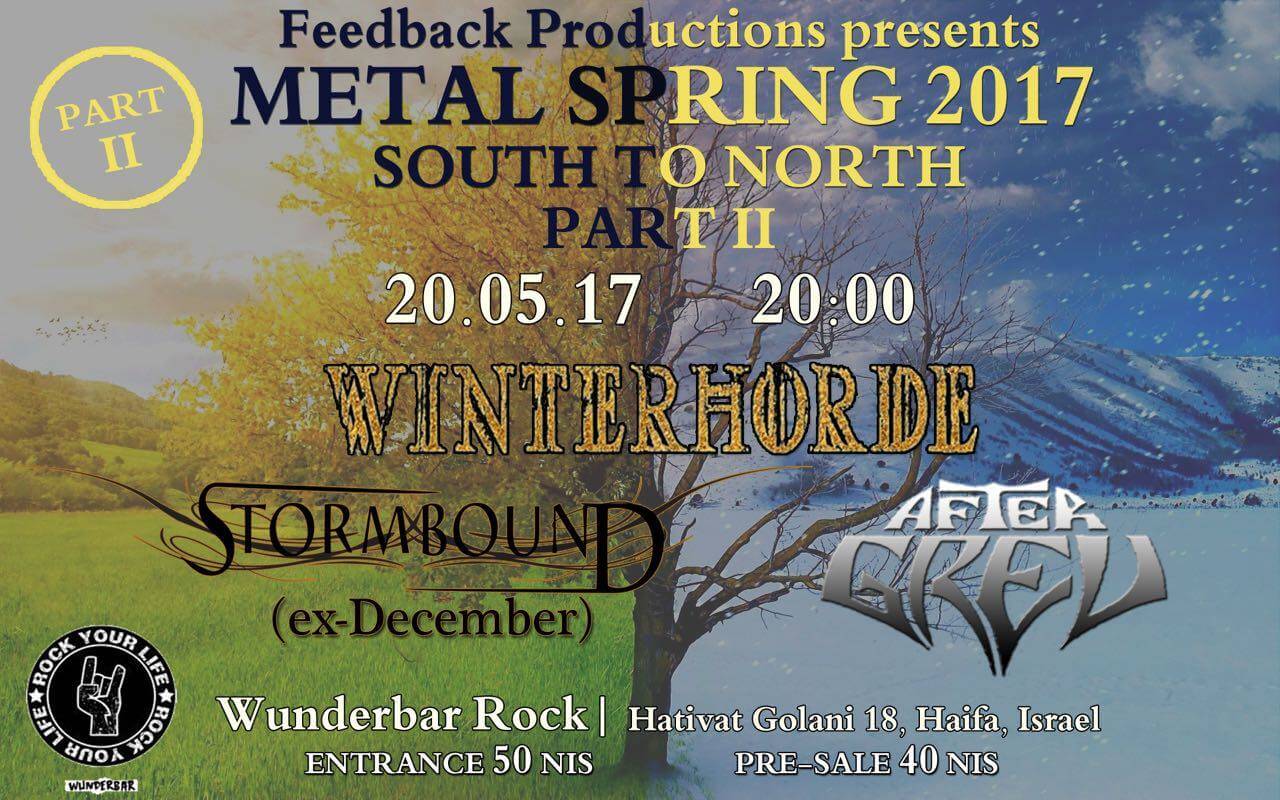 Metal Spring 2017 – Haifa
From the arid desert heat, Metal Spring is rolling northwards, to the verdant hills of Haifa. This time, the powerful trio of Winterhorde, Stormbound and After G.R.E.V. will be rocking the stage of Wunderbar Rock – a popular venue of the northern capital.
Open your calendars and mark Saturday, the 20th of May 2017. Come ye northmen and have a taste of some good heavy music!
We'll be waiting for you at 8 p.m.