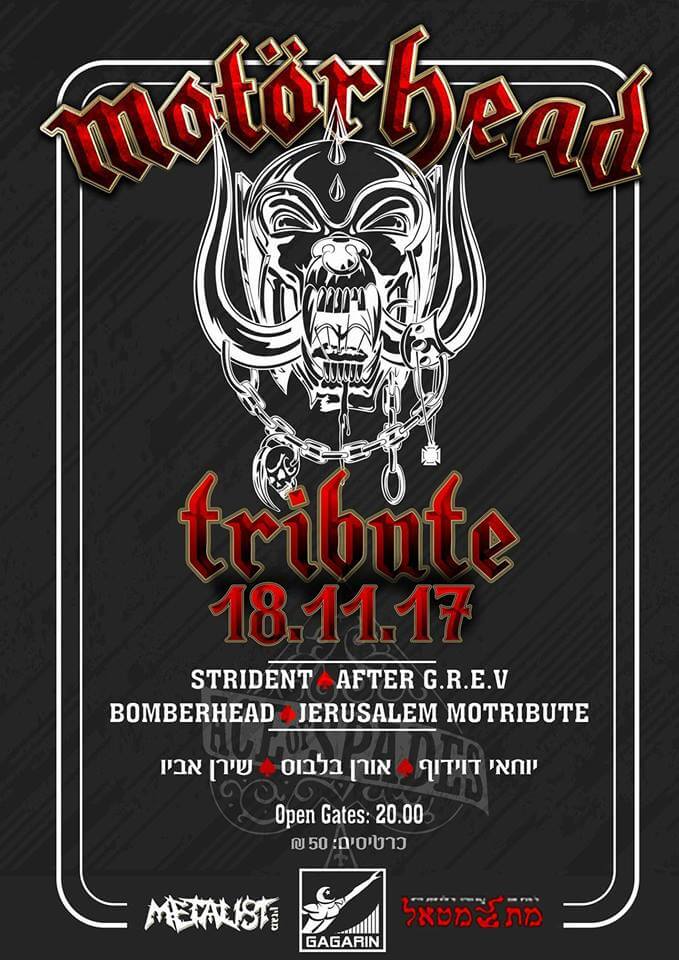 Motörhead Tribute 2
♠️ A crazy tribute to Motörhead ♠ ️.
On November 18, 2017, four bands from across the country, with the backing of guest singers from the metal scene, will gather at the Gagarin Club for a two-hour live performance of a salute to the band and the most iconic rock'n'roll man, who is Kilmister from Motorhead.
Featured:
♠ ️STRIDENT
♠ ️BOMBERHEAD
️♠ AFTER G.R.E.V.
️♠ JERUSALEM MOTOR-TRIBUTE
Guest Singers:
️♠ Yochai Davidoff
♠ Shiran Abayev (SHIRAN BAND)
️♠ Oren Belbos
On the Sound Arie Aronovich
Tickets 50 NIS.